big dance 2014
Created in 2006, this biennial celebration of dance has inspired thousands of people to get dancing in London, the UK and internationally. Now in it's final year Big Dance 2016 Festival will include:
Big Dance Pledge: the largest simultaneous dance taking place in multiple locations around the world involving thousands of people
Big Dance in Trafalgar Square: 1000 Londoners are invited to participate in major dance commission by the foremost innovative choreographers in the world, Akram Khan
Big Dance Bus tour: a converted Routemaster with its own dance-floor, DJ, MC and sound system
Big Dance Shorts: dance short films presenting outstanding choreographic and directorial talent with Channel 4 Random Acts
A series of dance opportunities across London for all Londoners to get involved in
Live Bolero – Live Bolero was delivered in partnership with Dance4, artsNK and The Core and was part of work developed with Nottingham Playhouse, including the creation of the Mass Bolero film..
Lustrum by Gary Clarke – Brought together 15 dance artists and five musicians or one five-piece band to devise, to create and showcase five dance works (a solo, a duet, a trio, a quartet and a quintet) in five days.

Following on from the success of Big Dance 2012 the bi-annual National event returns to the UK for another weeklong celebration of dance taking place 5 – 13 July 2014.
As part of the Big Dance 2014 regions across the North East are working together with professional choreographer Nev Campbell to create a mass group dance. Local dance artists will work alongside Nev to create choreography and movement that they will then teach to their own groups in their different areas. The dance groups will then come together in Newcastle at the Monument on Saturday 12 July to perform a mass celebratory dance for Big Dance 2014.

"I am delighted to support Big Dance, which has become an international dance phenomenon," said Boris Johnson
Big Dance, founded in 2006, is now the world's largest celebration of dance and dancing.

Thanks! Our best wishes for a productive day.
Sign up to be the first to know when we launch the new website!

Try 6 issues for £1
Sign up to be the first to know when we launch the new website!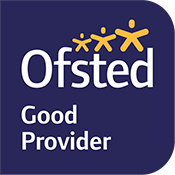 Jeanefer Jean Charles who has choreographed mass participation elements of all the London 2012 ceremonies, has developed a performance inspired by Torvill and Dean's Bolero (for land not ice), 30 years after their Gold Medal win.
Jeanefer has trained dance artist Leah Waterfield to lead workshops with students leading to a mass performance of Bolero on the same weekend in a number of locations across East Midlands. Our students will be performing a blend of contemporary dance with commercial and street styles at the Corby Highland Gathering.
Big Dance 2014 is recruiting for volunteers to help out at a variety of Big Dance events throughout the summer. Volunteers are sought for the period 16 May until 31 August, although the festival week from 5 – 13 July is really when most volunteers are needed. Opportunities include event planning, marketing and promotion, backstage and technical support, ushering for events, costumes, props, and more. Big Dance is hosting a training session for prospective volunteers on Wednesday 21 May, 5pm-7pm at City Hall, The Queen's Walk, London, SE1 2AA.
We are happy to share that, alongside our partners the Culture, Health & Wellbeing Alliance (CHWA), we have re-imagined Creativity & Wellbeing Week 2020.
Bucky's 5th Quarter, a Wisconsin Badgers community
We use cookies and other tracking technologies to improve your browsing experience on our site, show personalized content and targeted ads, analyze site traffic, and understand where our audiences come from. To learn more or opt-out, read our Cookie Policy. Please also read our Privacy Notice and Terms of Use, which became effective December 20, 2019.

15 December 2014, 15:18 | Updated: 7 December 2018, 09:57
The year may be almost over, but the party is still going strong with 2014's BIGGEST dance anthems!
References:
http://www.dance4.co.uk/projects/big-dance-2014/
http://arconline.co.uk/big-dance-2014
http://www.london-se1.co.uk/news/view/7686
http://www.radiotimes.com/tv-programme/e/cykr6s/random-acts-big-dance-2014-episode-guide/
http://www.radiotimes.com/tv-programme/e/cyk48w/random-acts-big-dance-2014–s1-e1-random-acts-big-dance-2014/
http://www.kingswoodsecondaryacademy.org/news/?pid=11&nid=2&storyid=387
http://www.lahf.org.uk/big-dance-volunteers-%E2%80%93-deadline-16-may-2014
http://www.buckys5thquarter.com/2014/3/26/5550062/wisconsins-history-in-the-big-dance
http://www.capitalfm.com/news/best-dance-songs-2014/
http://billington.cylex-uk.co.uk/company/s-p-educational-services-14121042.html